If you are looking to activate other fonts in the maiden wordpress theme, here is a quick and easy to follow tutorial.
In this example we will activate "Cerdarville" font. Same following steps will apply to all other fonts as well.
Step 1: Under theme options, go to the "Font Styles" Tab and pick the font of your choice you are looking to activate. To look at what the font style looks like simply go to http://www.google.com/fonts and type the font name in the left search box.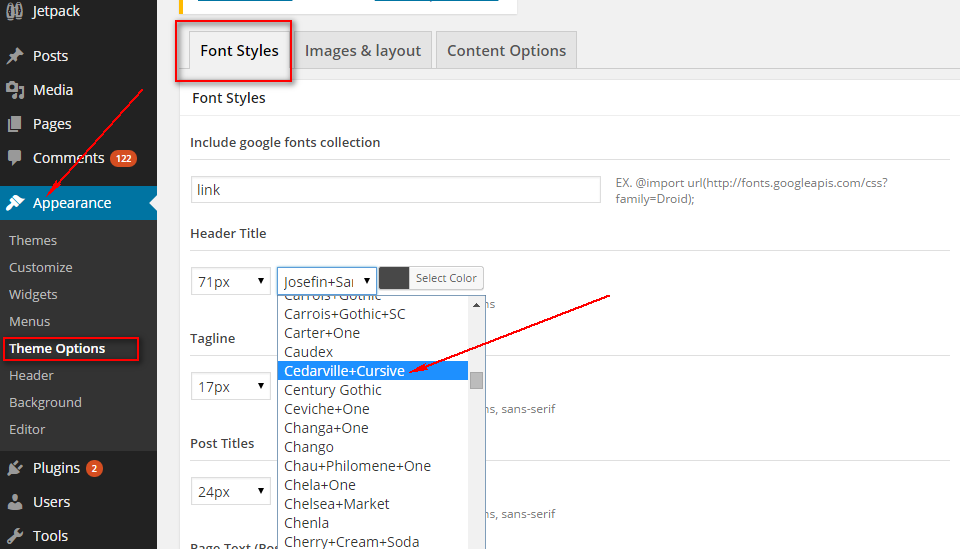 Step 2: Go to http://www.google.com/fonts and enter the name of the font. In this example we are using cedarville. You will be able to look at what the font looks like.
Once your are on the Google fonts page, it should look like the following screenshot. Click on the arrow on the right as show in this screenshot.

Step 3: After you clicked the arrow button in the previous step 2, you will see the detail view of the font page. simply scroll down until you see the following screenshot and then click on the Import Tab and copy that line of code.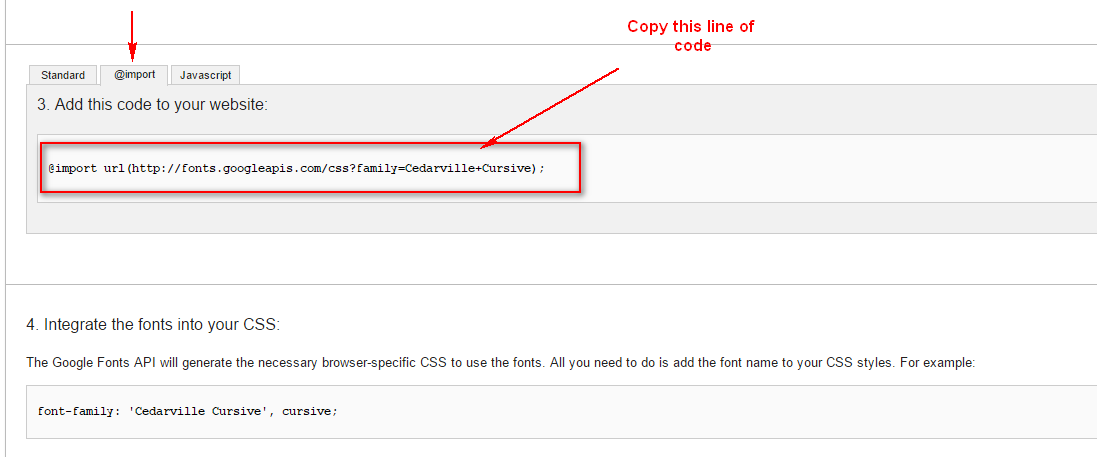 If you are not sure about what rooting means then let us help you. In every case, whether it is android, web hosting or any other similar activities. Root Master apk is simple and fast. Root master v3.0 is the latest version. Android rootmaster download supports rooting devices of different brands.
Step 4: Go back to your wordpress theme options "Font Styles" Tab and paste it in the top text box and hit save at the bottom of the page and you are done! Now you can use this Cedarville font anywhere in any font dropdown list on this page.
You can repeat this process for any font. Once saved, you don't have to worry about keeping the import command in this text box anymore. You can leave it or delete it.