Installing Genesis or a Child Theme Through the WordPress Dashboard
Note: You must install genesis.zip (step1_genesis.zip) file prior to uploading the actual theme. If you already have genesis framework installed then no need to install step1_genesis.zip
Log in to your WordPress dashboard and go to Appearance > Add New Themes.
Just below the headline, you will see a link that says "Upload" – click that.
Click the browse button and find the genesis.zip file from your local machine (or if using a child theme find the child theme's zip file) and then click the "Install Now" button.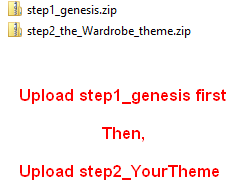 ACTIVATE MENU NAVIGATION BAR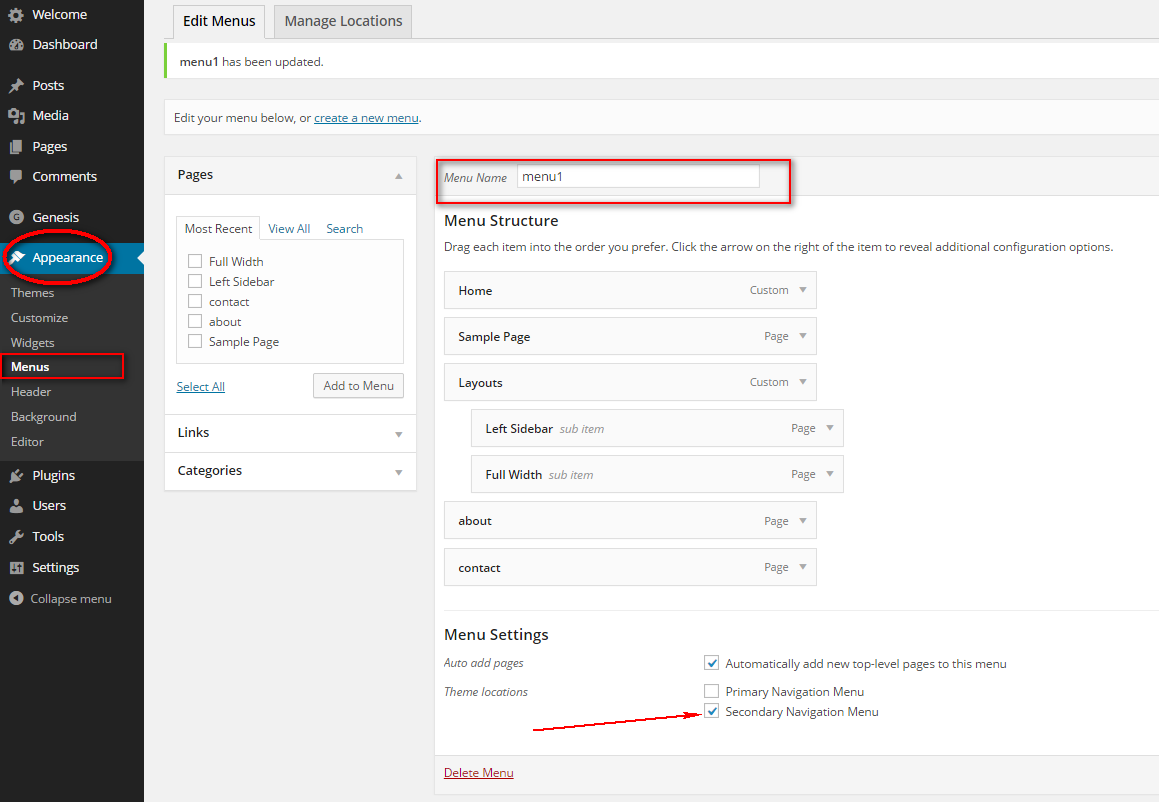 After setting the menu options, click on  "Save" button and you are done.
HOW TO CONFIGURE THE GENESIS THEME SETTINGS
In your WordPress admin, navigate to Genesis > Theme Settings. Configure the Theme Settings as follows: